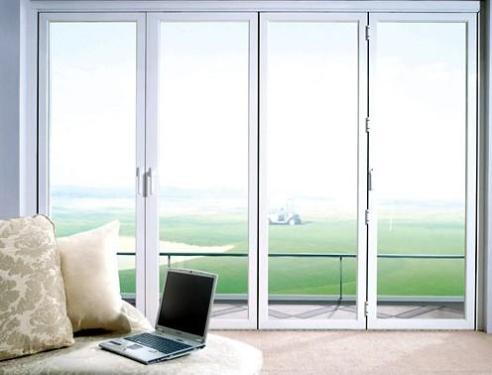 China is in the stage of large-scale urbanization and is also the largest construction market in the world. Due to the accelerated construction of new cities and the progress of public infrastructure, the potential demand for building curtain walls will increase in the coming years. At present, plastic building materials have become the second pillar industry in China's plastics industry with its excellent energy-saving features, with an average annual growth rate of more than 15%.
The rapid development of the plastic doors and windows industry is due to the following favorable factors:
First of all, the policies introduced by China encourage foreign investors to invest in plastics and plastics, plastic and wood, and other plastic building materials projects, which bring great opportunities for the development of plastic doors and windows, and drive the rapid development of the industry.
Secondly, the increasing investment in infrastructure construction in recent years has also provided a huge demand market for the plastic door and window industry. According to the current market share of plastic doors and windows, approximately 175 million square meters of plastic doors and windows are constructed each year.
Third, according to the national "Twelfth Five-Year Plan", the future market capacity of energy-saving materials and technologies can reach several trillion yuan, providing a huge space for the development of energy-saving and environment-friendly plastic building materials.
While seeing the favorable factors for the development of the industry, there are still some unfavorable factors:
First of all, in recent years, the state has adjusted its foreign trade policy, and exports of plastic products have become restrictions from encouragement. In particular, since the export tax rebate rate has been lowered, many plastic product companies have reduced the export of related products due to the significant reduction in tax rebates, and the export volume of domestic plastic products has suddenly come down, while the import volume has increased accordingly.
Secondly, in recent years, the raw material and labor costs have increased significantly, which has brought great impact on the plastics processing industry. On the one hand, companies must undertake the cost transfer burden brought by the upstream; on the other hand, the company's dominant products are highly competitive and it is difficult to further transfer costs, and they need to find new breakthroughs.
As an important factor in market competition, product quality, product style, price, and service have all become indispensable hotspots for competition in the window and door industry. Industry insiders said: "Today's market competition is not only reflected in the competition of product quality, but reflects a comprehensive variety of competition. Put aside price competition, focusing on the quality of services, levels, means and procedures such as the three-dimensional competition will no longer stop The competition for markets and customers is further expanded to multi-level competitions such as technology, information, talent, and strategic partners."
The purpose of competition changed to compete for customer return rate
Many doors and windows enterprises rely on repeat customers and word of mouth to constitute the major source of profits. Cultivating and maintaining these customers' "loyalty" is directly related to the survival and development of door and window companies. The traditional way of price competition is difficult to adapt to market changes. The person in charge of Wanzhong Construction stated that with the improvement of consumer attitudes, consumers are increasingly demanding services. Therefore, non-price competition such as service quality, service efficiency and service innovation has become the main competition method in the current window and door market.
From relying on internal advantages to both internal and external resources
The concept of change, in the traditional competition conditions, doors and windows companies rely on internal advantages, such as product quality, product brand influence and so on. A person in charge of the company said: The current market competition is not only through its own internal advantages, but also requires competition through its own resources and market competition. The formation of a combination of internal and external strengths, focusing on the quality of doors and windows products, and also focusing on the promotion of doors and windows brands, focusing on service improvement is very important.
Door and window market changes from single competition to compound competition
With the rise of various costs, it directly leads to the intensification and diversification of competition in the form of competition in the market of doors and windows, and the narrowing of market share and the thinning of profits brought about by the increase of raw materials, resulting in a competition between doors and windows from a single competition to a complex one. change. A single competition means is difficult to obtain and maintain competitive advantages, and it is also unable to meet the complex service demands of customer diversity, presenting a variety of combinations of promotional methods, services, prices, and promotions.
Serrated Steel Grating Specifications (mm):
Steel Grating Size: 1m*6m standard type (special size and American standard size are also customizable)
Material: Low carbon steel (Q235)
Surface Treatment: Hot dip galvanizing, paint or no coating
Surface Shape: Planform, tooth shape and I shape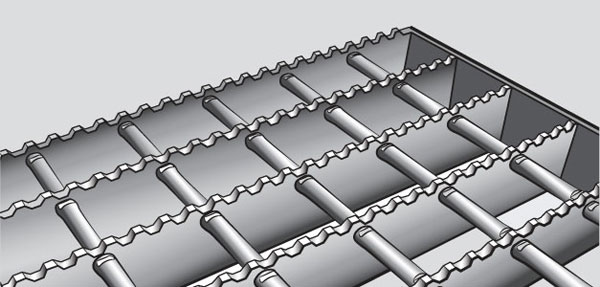 Quality Standard:
Steel Grating Standard: China YB/T4001-1998
America ANSI/NAAMM (MBG531-88)
Britain BS4592-1987
Australia AS1657-1992
Steel Standard: China GB700-88 / ASTM (A36) / BS4306 (43A)
Hot Dip Galvanizing Standard: China GB/T13912-92 / ASTM (A123) / BS729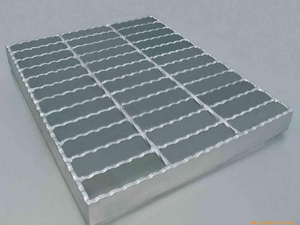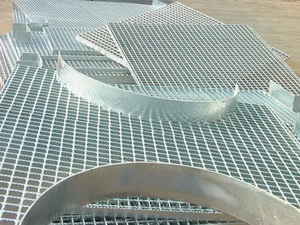 Serrated Steel Grating Surface Treatment:
Untreated

Painting

Hot Dip Galvanizing
Serrated Steel Grating Application:
Widely used in power plants, refineries, sewage treatment plants, silos, chemical plants, highways, airports and docks and other platforms, walkways and gutter covers, stair step. Tooth steel grating which can be used for wet, slippery places, especially for offshore oil platforms.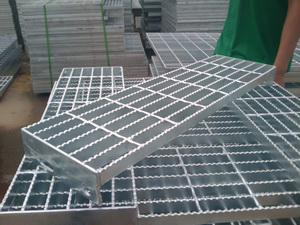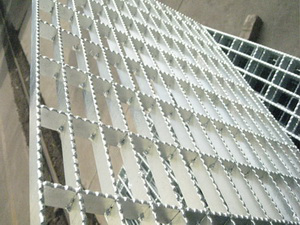 Serrated Steel Grating
Serrated Steel Grating,Serrated Galvanized Steel Grating,Galvanized Serrated Steel Grating,Catwalk Serrated Steel Grating
Hebei Zhenxing Jinyuan Wire Mesh Group Co.,Ltd , http://www.zxsteelgrating.com